I'm not spontaneous (unless I get the runner's trots, then I am very spontaneous going to and in the bathroom). Overall, I'm more of a Type A planner.
Yet, two days ago I started living on the edge and signed up for the Ft. Collins Trail Half Marathon that was today. I don't know. I had a 2 1/2 hour run scheduled for today and felt like racing. Plus, if you read this blog, you know how much I love the trails. This one, north of Ft. Collins, promised to be a scenic course. With just a bit of climbing. Holy sh*t. After a 60 mile bike ride yesterday, I wasn't sure if my legs would work and be able to reach that pointy nipple at the top.
I talked Joie into doing it with me. We started out early to a beautiful sunrise.
I love any race where you have to turn on this road to get to the start.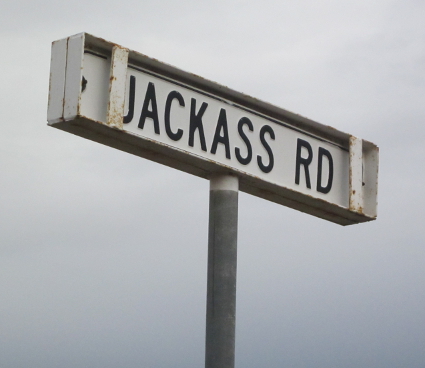 We picked up our packets and enjoyed a nice continental breakfast (I called it the Costco-tinental breakfast because it was all from the big "C", but I love Costco's stuff so I was thrilled). I had some big pieces of loaf cake. Carbs, man.
The only bathrooms available were in a church near the start line. 2 stalls for women, 1 for men. Those poor church people. Sweet Jesus the smell was bad by the time I went in for my second deposit. No, the smell wasn't ALL my fault.
I love trail races because they are super mellow. No corrals, no feelings of being smashed in like sardines or weaving around people.
This was to be a half marathon, but when we got there, we saw this sign. Yay! It's the special of the day! Only 12.5 miles today!
I think it should be illegal to start a race going up a huge hill, but that is what happened. Why do pictures never do climbs justice? I swear it was 95x this steep.
The first mile was brutal.
I didn't bring water because the website said aid stations were every two miles. Well, I suppose if you averaged the aid stations they were every two miles. But, the first three were close together, then there was a five mile span with nothing (due to the trail being too remote), which is a long time when you are climbing on the trails.
I have to tell you - I had the time of my life. I LOVE the challenge of climbing up (and occasionally walking) these huge ass hills then screaming down them. The scenery was probably the best I have ever had on a run. There were a lot of single track trails that wound in and out of little canyons and small streams to jump over or splash through. I wish I had pictures for you, but I don't. There were, however, two younger girls (women) taking selfies of each other for a good part of the race. WHAT?
In total, this race only ended up being 11.5 miles. A bit short of the half distance. But, I was okay with that. I finished in 1:56 for an average pace of 10:07. For me on the hills (1,900 feet of climbing) that is very good.
And, I was shocked to learn I got 1st in the 40-49 old lady age group. There were only 10 of us in this age group but I'll take it!!! Us old women can still rock it, clearly. And, drink beer at 10:00 a.m. after a race.
Did you race this weekend? How did it go?
What is the most scenic race you've ever done?
SUAR
PS: "Hi" to reader Sonia who introduced herself today. WTG on the 10K! And nice meeting you out there, Louisa! Sorry about your leg.