Every year (and sometimes more than once per year) two of my best girlfriends (Julie/Erika) and I take a getaway up to Frisco, Colorado - elevation: 9,042 feet . It is time for doing many things that I don't suppose men do on their guys' weekends.
Giving back massages, combing each other's hair, eating some kind of stinky cheese and fancy crackers, drinking expensive wine ($10/bottle is expensive in my book), wearing bikinis in the hot tub.
Truth: There is always a bit of unintended farting that goes on (okay, this is the one thing that is for sure a part of guys' weekends) mostly because the food and drink is so rich we all inevitably end up with stomach aches and the need to release some air. You may think I am the worst offender, but you would be wrong. You should meet my friends. Especially one in particular I will not name.
Some people think most girls don't fart but I am hear to say that statistics show the average person (male or female) farts 14 times per day. So, I call bullshit when these dainty little specimens of women say, "Oh, no. I never pass gas." They are liars. All of them. Either that or they are going to explode any minute.
Anyway, by 3pm we were mixing up these babies.
Caramel Apple Sangria. I was destined to have this drink this weekend because on Friday night the woman in the kitchen section of Lowe's (we are getting new counter tops!) told me about how she and a friend from the Blinds Department went to a cabin in the mountain and made these. Then, the next day the recipe popped up first in my Facebook feed and the rest was history. I just wish I had a friend from the Blinds Department. She sounds like fun. I wonder if she is deaf as well.
The recipe is HERE. You must make it immediately. Why are you still reading this blog? We used salted caramel vodka, which I could easily just sit around and drink straight.
We drank these then moved onto straight wine. We ate Tallegio cheese from France and when we opened it Julie thought I farted. That's how bad it smells. But, it tastes very very good.
We put on comfy clothes and at by the outside fireplace for hours. We had Stouffer's Meat Lasagna (which Ken equate with having diarrhea –> I did not mean this post to be all about bodily functions, but it is ending up that way, obviously).
The next morning Julie and I took an awesome 6 mile trail run, which included running much of the perimeter of Lake Dillon. I was horrible about taking pictures this weekend, but here is the lake (it really is an eyesore):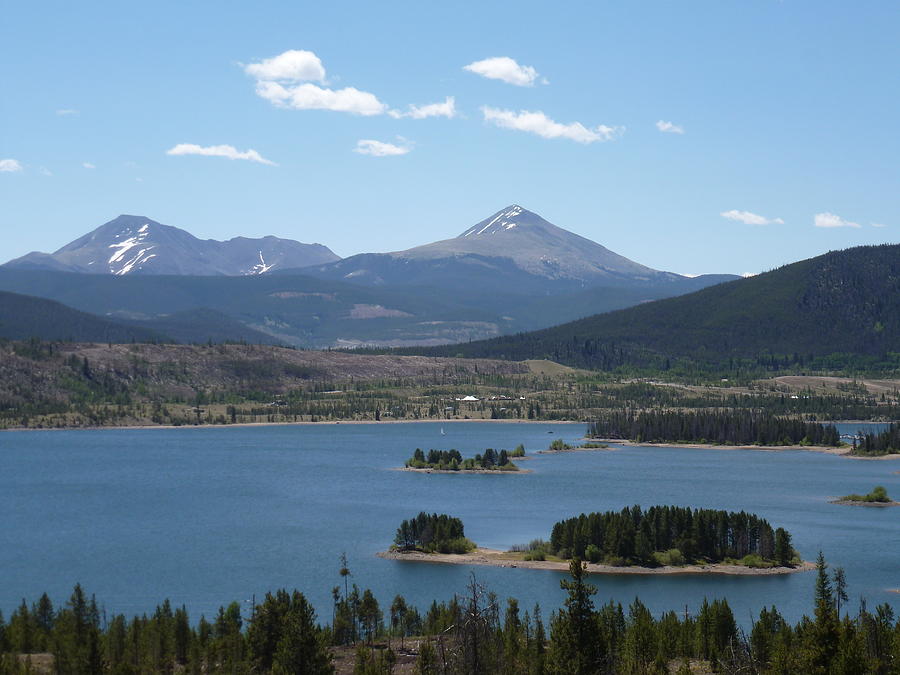 Julie lives up in Breckenridge so she prances around running up hills like no one's business, while I sucked air and begged for more oxygen.
That made 31 miles for me for this week. I don't know what I am doing because I am not training for anything, so I am just running as much as I can.
I got home and made this incredible stir fry to counter act the Stouffer's Lasagna:
And, I must confess I watched this show because I used to be the hugest Beverly Hills 9021o fan. It was awful in the best way possible.
This had to be about the perfect weekend. Friends, running, wine, farts, 90210.
What is your favorite TV show of all time? AHHHH. There are so many. Love Boat, 90210, NYPD Blue, Survivor, Homeland, Walking Dead, Friday Night Lights.
Last time you went on a girls' or guys' weekend? Vegas this summer.
SUAR