I am not sure how it happened but yesterday my son, Sam, turned:
That says "15" in case you can't decipher my candle design drawing.
I spent a good part of the day watching videos from the day Sam was born and the first few years of his life. This is a sure fire way to make yourself cry and to notice how dorky you were 15 years ago. I think I invented "Mom Jeans" back then.
Hello, my name is Sam and I am very happy I did not inherit my mom's pointy chin.
We had a great night of celebrating. Sam is not a cake lover (not sure how I gave birth to someone so defective) so he wanted a chocolate éclair dessert. If you haven't made, this go do it now. It has 5 ingredients, is a crowd pleaser and is one of those comfort foods that you could eat all night until you are sick. Plus, it requires no cooking , just chilling!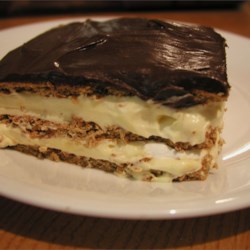 Now I am faced with the reality that he gets his driver's permit this week. I definitely picked the wrong year to buy a new car.
6:30 a.m. this morning came dark and early and very cold. I did not want to get out of my new bed, and I was thinking I was glad the time changes next week. I hate it getting dark earlier in the evening, but I love the brighter mornings.
I grabbed a huge cup of coffee and Ken and I drove up to Walker Ranch outside of Boulder. It was looking quite a bit different than it did a couple of weeks ago:
Then:
Now:
We did the usual 7.5 mile loop. Ken hadn't been with me to do this run before and just like I had the most crappy run two weeks ago, he had a low energy run today. The only difference is, unlike me he did not cry and hate running and question if he was even meant to be a runner. He just chalked it up to a bad day and was over it, like immediately.
One day I would like to be a man and not wallow in things, not beat myself up and not have a period.
I did this run exactly five minutes faster than I have before, despite sucking wind big time and watching my heart rate soar all over the place. Overall, I still had an average heart rate of 160 bpms, and with these crazy hills and 1,700 feet of climbing, I am good with that. This is the third time I've done this run in three weeks and while it kicks my butt, I can tell it's making me stronger.
Here I am trying to look stronger.
We ran through tons of snow and dealt with some windy conditions, hence my hair:
No one (except one lone mountain biker) was out there today, which meant I could squat where and when I wanted with no fear of being caught.
Here is where Ken became unsure if he was having a good time:
The best part was coming home to donuts. These have become a post run staple for me after my Sunday morning runs.
Now I'm tired. I'm going to make Chicken and Dumplings for dinner. Ken and Sam are going to the Broncos game, but I will watch it from my warm couch where wine and my fireplace are nearby and where I don't have to wear pants if I don't want to. But, I probably will.
Has the weather started getting colder where you are? Are you looking forward to the time change?
Anyone dealing with the effects of Hurricane Sandy? I hear she's a bitch!
Did you race or run long this weekend?
SUAR