A reader, Jana, sent me a poignant email tonight. She remembered that I had commented about Kristin Armstrong's Mile Markers. Jana had read a part of this book that reminded her of me and of Sherry.
You might have noticed that for the past couple of days I have written posts not specific to my cousin, Sherry. I think I just needed a break. As you can imagine, she is never for a moment far from my mind, as I know she is not far from yours.
Jana was referring to a chapter called "Pink Heart." It talks about how when someone is hurting, you feel their pain even if you are not directly connected to them. It is that pure bond we share just by being human that does not allow us to simply disengage (which would certainly be the easier route) when tragedy strikes. I know you have all felt the pain of what happened to Sherry. I can tell by your comments how her story has made an imprint on your hearts.
You may recall a post a did a couple of days ago about how Sherry's death made me think about my own mortality and the type of legacy I wish to leave behind. Kristin so eloquently tackles this subject:
I want my normal life to sparkle with the allure of the ordinary and speak to me, just the way it is. Or if there are some changes to be made, I want to be motivated to incorporate them as I go along. If I want to travel and explore, I want it to be because my heart is ticking, not because my clock is. I want to be brave enough to say the important things like "I'm sorry, please forgive me," and "I love you, please help me love you well." I want my heart to be tidy.
Why is it then, knowing what we know and thinking deeply the way we do, that we all need a wake up call?
A wake up call. Sherry brought this to us in so many ways. Maybe we are more careful when we run. Maybe we hug our babies or husband a bit closer. Maybe we truly grasp the impermanence of life and aren't willing to let another wasteful moment go by.
Sherry's death has impacted me in all of these ways. I am also infinitely sad and regretful for future moments I will never spend with her. I looked forward to hearing about her first marathon.I hoped our family would take another trip up north to Sidney, and Sherry and I would actually run together, something we never did in the past (I was late to the running scene). I just assumed there would be more chances. I just assumed.
My grief is wound up in the loss of this woman and the tragic unfolding of the ugliness and violence that surrounded such a peaceful person's death. Yet, my grief is also about her family – her children who won't have their mom present for high school graduations, when they walk down the aisle or when their babies breathe their first breaths. For her sister who was her best friend. For her husband who now goes to sleep at night with his side of the bed cold and empty, reminding him of what is not to be. For her parents who should never, ever, have to experience the death of their youngest child – most especially not in such a senseless, evil and disgusting manner.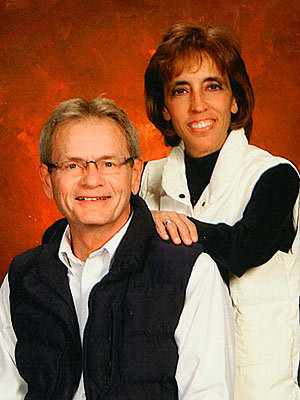 Let's not sugar coat it. It was as heinous, awful and evil as it gets. I hate those men. I hate them. I see their pictures and look into their eyes and am filled repulsion. My life will not be consumed by anger. No way. They will not have that affect on me. But at this moment, what they did fills me with rage. And I hate them for taking her from us. For hurting her. For hurting every single person who knew her and loved her.
And, I hate that evil is exists. I don't want to accept it. I've always been so innocent and trusting, and now I'm not. It lurks in the dark corners. It is the noise the wakes me up at 1:00 a.m.. It is any car slowing down to ask for directions. It is headlights too close to my rear bumper when I'm driving alone at night.
Yet, when I get scared or lose faith, I turn to the light. The light of all that is good, kind, giving and loving. It is out there, exposing the dark corners. I know it and I trust in it.
Sherry's body is still not found. I know she is dead because that is what I've been told. A tiny bit still holds out for a miracle that I know will not happen.
Rest in peace Sherry. I love you. I wish I had known you even better. And, I'm sorry.
How has what happened to Sherry affected you personally?
SUAR