When I first saw this article, "How Yoga Can Wreck Your Body," I was totally peeved. Like pissed peeved. Seems that no matter what healthy choice someone makes, someone else is there to crap on it. In my stubborn way, I thought "I'm not giving this article any of my precious time. After all, I have an episode of Dance Moms to watch (don't do it, it's really bad) and the guinea pig's nails need trimming" (yes, I do this regularly because my ten year old freaks out if I let them get too long so that they start to curl).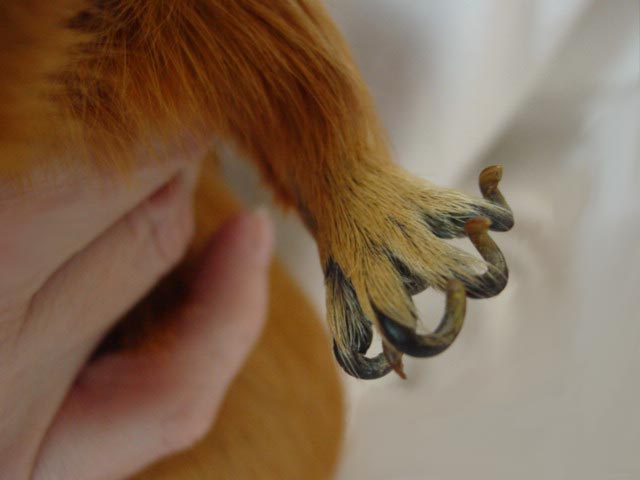 I did, however, change my mind about reading this article after visiting the PT this week. This was my first date with this particular PT. I now have a major girl crush, but we didn't even get to first base. I told her that my piriformis ("left ass cheek" is what I wanted to say but I was trying to behave on our first date) was giving me trouble still. I told her that I every time I ramped up my speed or distance it got irritated. I told her that active release work with Matt had really helped, but I believed there was a root cause that kept my going back to left ass cheek pain, which is a country I hate to visit.
She did a full assessment, asked with what type of activities I have pain (running, driving, sitting at computer) and told me she thought it was related to my sciatic nerve, the nerve running from our lower back, through our asses and down our legs. Makes sense. This nerve can get compressed by the piriformis or can become irritated if we have disc issues in our lower backs.
She told me how to sit right in my car (erect like a penis) and in my office chair (erect again). I admitted that some yoga poses (forward fold especially) irritated the symptoms and she said that doing those moves was not helpful for my condition. WHAT? Yoga not helpful? But I thought yoga was a freaking cure all. If your child has pneumonia, take him to yoga. If you need to cure constipation, yoga is your thing. If you are addicted to meth, go to one session of yoga and you are better. Anyone who goes to yoga is suddenly enlightened and free of trouble and turmoil. It's a place to experience healing, not harm.
Me becoming enlightened
So, back to the article. Despite the provocative title, some things do make sense. The type of people practicing yoga has changed drastically. The original practitioners of yoga squatted down and sat cross legged all day. People like me, on the other hand, sit in chairs or behind steering wheels a lot of the day. When we come into our studio it's a bit of a shock to our systems. The article contends that some yoga poses are just too risky for the masses. Most injuries related to yoga occur in the lower back, followed by the shoulder, the knee and the neck.
I believe that if yoga is giving me pain, it is MY fault, not yoga's fault. Yoga is steeped in years and years of tradition and yoga instructors are always careful to tell you to listen to your body and not do anything that causes discomfort. I am sure there are instructors who are not this way and push students too hard. Yet in my seven years of taking yoga, I have never been taught by someone like that. At some point it is up to me to know the risks. The instructor is there as a guide, not a micromanager of the 20 people in his/her class.
The problem is that in our day and age people are so type-A and competitive, that they forget to listen to the warning signs. Yoga is place where scaling back and being conservative is sometimes the way to go. It is not a competition and ego has no place in the yoga studio. There are so many benefits to yoga including increased strength, balance, and flexibility, but it is a complex practice to be respected and studied.
As one criticism of this article pointed out, the title could have been "Running Wrecks Your Body" or "Basketball Wrecks Your Body" because every activity has inherent risks. Yet, yoga wrecking your body is just provocative enough to gain major attention.
I would NEVER say that people should stop practicing yoga. I don't believe that. I will say that if you are compromised in certain areas, yoga may not be doing you any favors. Be sure to thoroughly research the poses you do and identify which are risky for your body type and condition.
No way am I giving up my yoga practice, but I will modify to better meet my needs. I have done some research and now know which poses are beneficial for my condition and which are not. As with many things, more is not better (not true for ice cream or massages).
If you practice yoga, what are your thoughts?
SUAR