I haven't done one of these posts in a while – the ones where I talk about stuff that makes me happy, makes me drool, makes me on the edge of orgasmic. In the blog world this is called "Favorite Things" post. Mostly I've not done these posts because I don't know if anyone gives a crap what my favorite things are. But, I actually really like seeing what other people's favorite things are, so screw it, here goes. And, no one even had to pay me or give me anything to say these nice things.
So, voila! (I am so multi-lingual). Below is a bunch of randomness that I'm into right now. You may love this stuff too or you may leave comments telling me I am wrong. So be it.
I love…
1. Not having my ear buds fall out. Yurbuds are my most favorite ear bud. I lost my two-year-old pair during the chaos of the Las Vegas Rock and Roll race. Got some new ones for my birthday:
2. Glowing in the dark and attracting moths while cycling. I got this Pearl Izumi jacket (also for my birthday):
3. Eating high fat, down home food. I mostly cook light, but I can appreciate throwing a few sticks of butter into my food on occasion. I like this book because it gives recipe for some basic favorites like cinnamon rolls, pot roast, and macaroni and cheese. This weekend I made the Marlboro Man's Favorite Sandwich (no cigarette butts included) and the Chicken Spaghetti. Both pretty good. Photos in the book are gorgeous.
4. Using a ball as a chair. My lower back has been bugging me after sitting in my regularly cushy desk chair. I'm switching out for a bit to see if this helps. I told you I was old. Feel free to tell me how gorgeous I look in this picture:
5. Making a crumbly mess (these are worse than Nature Valley Granola Bars), If you haven't tried these you should. Yes, they may be high in fat, but I love fat and the fat comes from good stuff like nuts, seeds and berries. Makes for interesting poops as well.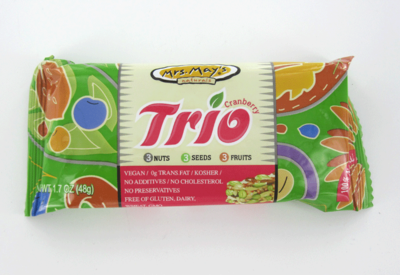 6. Reading a passage a day because it makes me really enlightened and wise:
7. Remembering what it was like to live in the 70s, although I don't think this swanky party mix existed then. Or maybe it did and I was too busy watching Charlie's Angels to remember:
8. Donating crap to Goodwill because it's the right thing to do, it clears out your closet and you get a deduction. Plus, I always feel like I can go shopping after I get rid of a bunch of stuff.
It would be nice to have ten things I love, but there aren't and I don't want to come up with two more things just for the hell of it. If I wanted, I could add in rainbows and rain drops on roses, but I won't.
I'm off to boot camp and then a very full day of home visits that will take me to Denver, then back up north to Fort Collins. Lots of driving and only 20 minutes left of my cell phone minutes. See you tomorrow.
Any of these things resonate with you?
What's one favorite thing going on for you this week?
SUAR