If you are keeping tabs on me you noticed there was not a "Favorite Things" for June. In June I had no favorite things. I hated everything. Well, not really, but nothing stuck out worth writing about.
July, however, was a different story. I was orgasmic with a few new faves:
Honey Stinger Waffles: At 160 calories and 21 grams of carbs, these things are so good they are like crack in the shape of a waffle. They are slim and compact and can easily be taken on the bike or the run. You can get them on sale for $1 a piece. I ordered them from Running Warehouse (a case of 16) and the total cost was $15. Best thing is, they are not full of crap like some fueling products. Ingredients include organic wheat flour, organic rice syrup, organic honey, etc.
Cupcake Chardonnay: I like wine. A lot. I used to be a big beer drinker when we first moved to Colorado and loved the allure of all the microbrews. We even brewed our own beer for awhile and gave out bottles at our wedding with personalized labels. Now I'm over the beer thing and have moved onto wine. The Cupcake brand is a good one because it is inexpensive ($10-$13, but I get it on sale for $8.99). I could get all fancy and tell you that it has a touch of apple, a hint of tropical fruits and is complimented by a balance of vanilla and spice, but really it just tastes damn good!
H20 Audio Waterproof iPod Case: I was given this item to review a few months ago during my injury when swimming and I became inseparable. With my HIM training, this thing has been incredible. I only use it about half of the time. On my longest swims or when I want to time myself on the 1.2 mile and just do lap after lap, it has been a godsend. Goes for $99 (carpet not included).
Thomas' Whole Wheat Bagels: When I went for my performance testing, one of the things I learned is that I was not carbing up enough in the mornings before my bike rides. I was also not eating enough calories or grams of carbs while on the bike. These bagels are soft and nutty and contain a whopping 49 grams of carbs and 250 calories. This is an easy, quick and tasty breakfast pre-workout (especially when you add some butter and cinnamon sugar, my favorite toppings ever). I SWEAR my cycling has improved with the increased carbs and I owe it to this round nugget of goodness.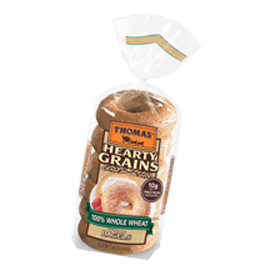 This recipe for Zesty Slow Cooker Chicken BBQ Sandwiches. I don't tend to use my crockpot a ton in the summer, preferring to save it for savory stews and soups in the cold months, but when you are cooking for a large group, this recipe cannot be beat. It is only five ingredients and you just dump it all in the crockpot and go about your business of running, blogging and changing diapers or whatever you do . I usually double it for groups of 10-15. All you need are the rolls and some fruit salad and voila! A meal. I've made this about a bazillion times.
The Hana Run Short from Athleta. Not all running shorts are created equal. These are lightweight, functional and fit just right. I wear them the most of any running shorts I have and have them in both purple and bright pink. And best of all, right now select colors are on sale for $29.99. They might run a bit big, I ordered an XS.
Taken in Costa Rica this spring
The book Unbroken. Haven't read it? What is your problem? A great work of non-fiction that is mesmerizing and gripping. Plus, the main character is an epic runner and you know how we love runners.
Got any favorite things this month? If not, you can just steal mine.
Fine print: I reviewed all of these items on my own without request or compensation from the companies, authors, etc. represented.